After Soviet communists abolished God and replaced Christmas with a New Year, this is a major holiday in mostly (by culture and superstition) 'Christian' Orthodox Russia, Belarus, and Ukraine. In spite of mass revival of that religion, old Soviet worship of Dedushka Frost (who replaced Saint Nicholas) remains unshaken and much stronger than en-masse proclaimed faith: Orthodox Christmas is on 7th of January, and it is preceded by the most strict Nativity Fasting, while the New Year has always been (since the Soviet times) big time Feasting. In spite of no frost and no snow, Dedushka Frost is being made happy with bountiful New Year offerings.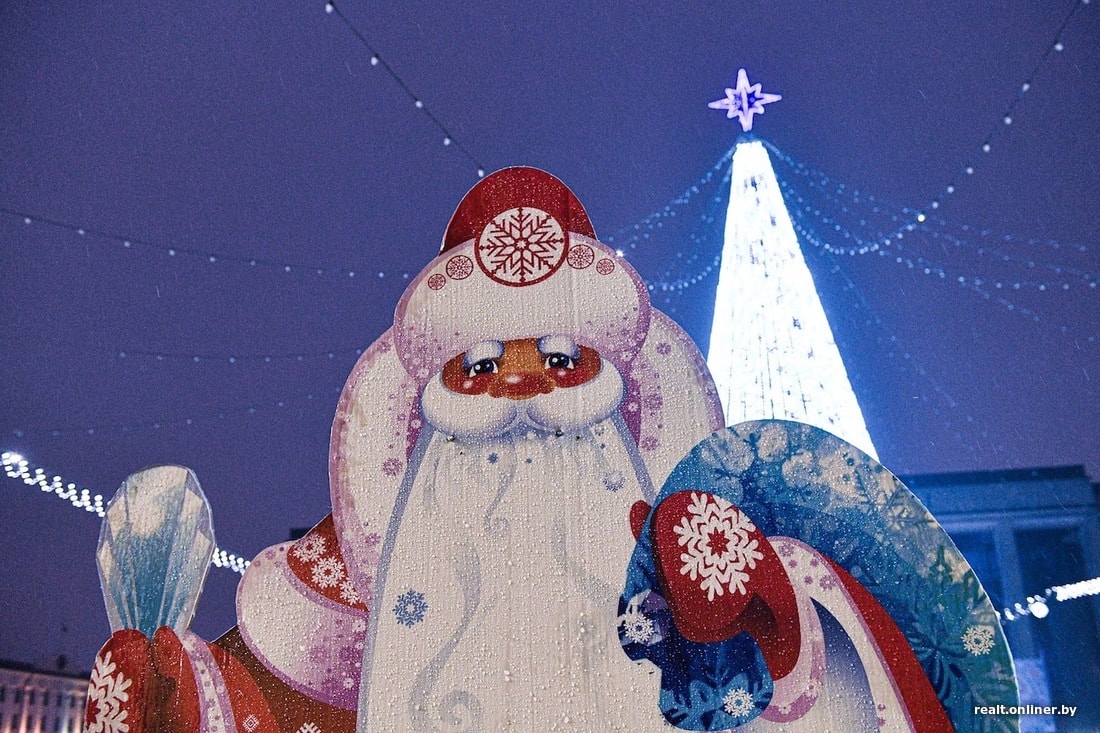 Minsk authorities report impressive festive statistics for raising the New Year's mood: Minsk streets will blaze with 4,685 garlands, 1,483 light installations, 227 light designs, including 33 voluminous figures – such as the ball at the Football House, ice hockey clubs with a puck opposite the Minsk Arena, "Elks" on the Pritytsky street. 17 fir trees will shine with bulbs. The power of the entire street illumination in Minsk will be 956 kW.
See photo report by a popular Belarusian website. It is in Russian but pictures don't require a translator.